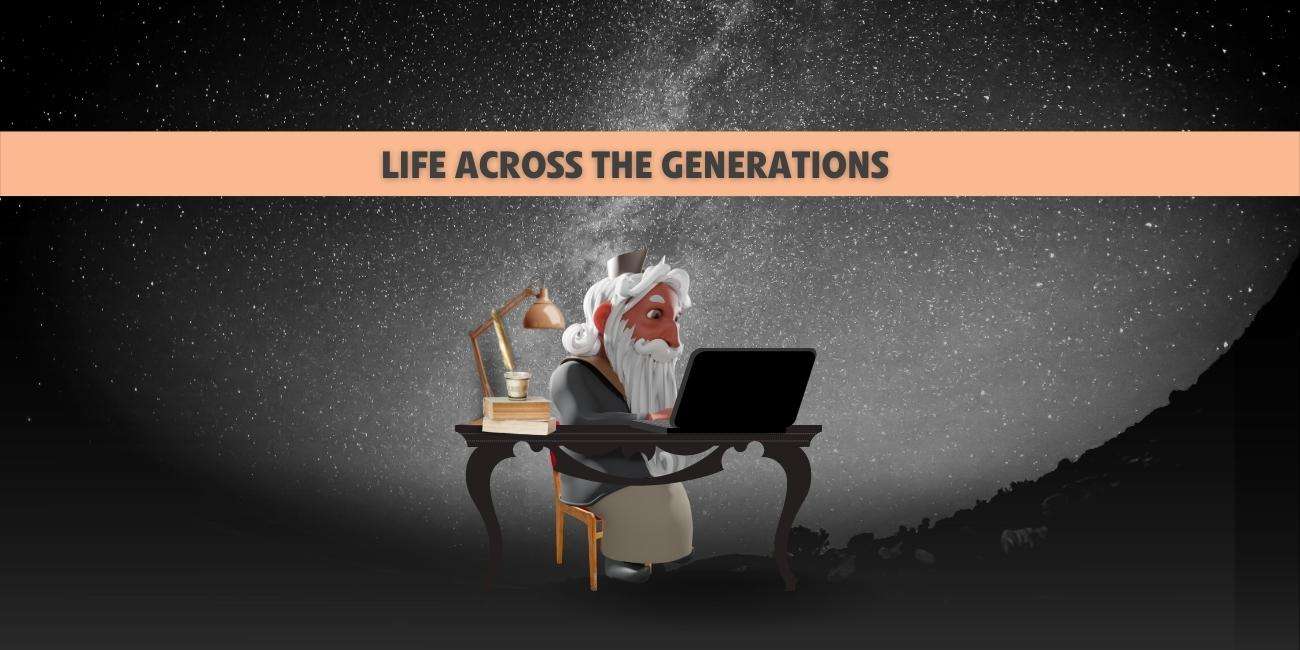 Life Across the Generations
Hello, my fellow seekers of truth! It is I, Jupiter Sebastian, writing to you yet again with answers to your questions as Knight Sky, my dear friend has requested of me. I understand that our discussion last time on generations has been enlightening and my fellow seekers want to know more. And so here it is then, life across the generations, as my eyes have seen and ears have heard.
It appears that each generation has a respected way of communication. To start with, the Maturists would always meet face-to-face or communicate messages by way of formal letters with signatures and seals. The Baby Boomers got comfortable with phone calls, fax and later, emails. I have seen now, that some are comfortable with Zoom and Whatsapp to talk to family abroad. Generation X likes phone calls and emails, while Generation Y prefers Whatsapp and social media. The youngsters, Generation Z, prefer Facetime.
And that brings us to what they do with their free-time. Leisure activities seem to have changed over the years. The Maturists prefer walks, watching the news, playing with grandchildren and old club memberships. The Baby Boomers also like to play with grandchildren and love their seasonal holidays like Avurudhu, Christmas and New Year. But mind you, things must be planned, like family dinners and outings. Spontaneous activities seem somewhat new to them. Generation X likes to keep things small and focused like a family dinner or family outing. Gen Y, on the other hand, has new sets of friends. Like, parents of their kids' friends and other sets like church and gym friends. And they love parties, get-togethers, trips and dinners with them. Gen Z seems to hang out with friends all day on social media, but strangely don't find it important to reply to messages immediately. Interestingly, they also prefer alone time and like trying out new things for a change.
So what of the taboos? The Maturists hate indiscipline and talking too much. Baby Boomers are very serious and taking things lightly is frowned upon. Also, failing exams is a big no too. Generation X likes to have it all. So, not trying hard enough does not sit well with them. Generation Y on the other hand is the opposite of this. They frown upon not living life. Generation Z dislikes the judgemental attitude.
Photos have changed markedly over the years. Maturists frame photos and will never smile on any of them. Baby Boomers will give a smile depending on the situation. They will not smile for graduation photos and most are framed and kept. Gen X will have a few framed. They will upload many on social media with long descriptions. They also like to pose! Gen Y likes candid photos with quotes and wish they can frame photos because so many are stored in phones and folders. Gen Z has instagram albums and likes taking hundreds of photos and will upload only the perfect one with filters and editing. Funny photos are normal. See how the art of photo taking has changed over the years! Quite remarkable, don't you think?
And here is a timely question for all of us. How do the generations view females? Interestingly the Maturists see women as ladies and appreciate them for being kind. Most women in the Baby Boomer generation have worked and stopped, so they have a "women can" mentality. This goes a step further with Gen X where women can and will do a lot from cooking to driving to parenting, they often have long to-do lists. Gen Y also believes that women are hard workers with so much to do. Gen Z sees women as the doers and those who do are considered multi talented and are appreciated and celebrated among friends. This progress over the years has been positive. What a relief for women.
The Maturists and Baby Boomers believe having kids is a must and a blessing. Gen X believes it is also costly, though still a blessing. Gen Y thinks deeply about timing and the support system. Gen Z wants their kids to adapt quickly and should they become parents, want to be independent in raising their kids.
And I think this should be enough a description on life across the generations. I hope this has been insightful. Do keep seeking the truth and Knight Sky and I will be with you soon.
Yours truly,
Jupiter Sebastian.